See how Michaella's skills helped The Elaine Clark Center Inc. on a Logo Design project.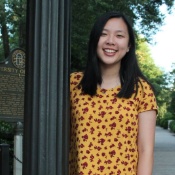 The mission of the Elaine Clark Center is to enable children and young adults of all abilities to become confident and contributing citizens of the community through an innovative model of education, therapeutic play and experiential opportunity.
What did Meagan need?
Our Exceptional Evening cocktail party fundraiser is the largest event and fundraising opportunity for our center each year. We welcome around 150 guests from all over Metro Atlanta to enjoy an evening of refreshments, entertainment and philanthropy all to support the children and young adults of all abilities that we serve through the center. All proceeds from the event benefit the extensive youth development services offered at the Elaine Clark Center.
Awesome organization and very clear communicators!!
Matched On
Jan 9, 2020
Saved
$3002
Have professionals like Michaella help you on a Logo Design project
Post this project
Volunteer
I live outside of Boulder, Colorado where I go trail running with my 2 Aussie dogs in between designing for a variety of awesome clients. With 8 years of experience in branding and UI design, I'm excited about each of the designs I get to create and every single detail that goes into them. My...
Read More
What did Michaella have to offer?
First, I'm an Atlanta native and second, I'm excited about the opportunity to help kids become contributing members of their community. I grew up with ADD and Dyslexia and I am endlessly grateful to the adults in my life who helped me overcome these to both excel in school and become a contributing part of the community! I have a Graphic Design degree from Rocky Mountain College of Art & Design that taught me all about creating logos in Corporate branding and identity. Since then, I have created logos for all types of businesses from the healthcare sector to real estate and education. I have a specific process for creating logos that bring the client in on initial goal setting, so we can really knock it out of the park. My personal goal when creating a logo is to give a brand a look and feel that will truly connect them with their audiences.
Michaella listened closely, cared about our mission, and gave us a great product!
This engagement is sponsored by